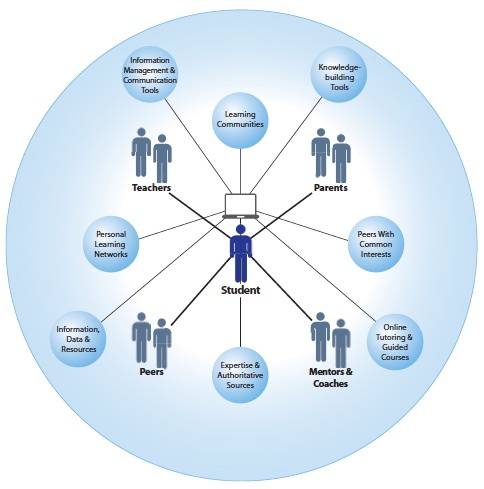 Leadership isn't easy, but it allows you to make a difference. Part of your job will be to work as a "jack of all trades" so that you can get many different things done. Every person needs to build different skills, but the tips below apply to any leader.
Honesty is a cornerstone of leadership. Leaders should always want to bring people in positive directions. If you are open with them, they will respect you more. You should always try to be honest with the people that you're working with as it will influence the other people to be honest.
Make things easy to understand for everyone. Keep your eye on the things that are most important. Once this has been accomplished, priorities can be set. Try to keep things as simple as possible. Also set some time aside for thinking and brainstorming.
Your team can't read your mind. Communicate your expectations precisely when it comes to methods, time frame and strategy. Remember that communication goes both ways. Also, an open door policy ensures staff members can also voice their concerns and also ask for advice.
Great business leaders never compromise their morals to be more competitive. If your competition is behaving in an uncomfortable manner, look for an alternative so you can compete. There are ways to compete without lowering your standards. If you find a different way to compete, you can feel better about your decision.
Always think about the values that are important to you. Make decisions that you can live with as a human being. If you think that a decision will upset you, avoid going down that path. Some might not have your morals, but you have to do the thing you know to be right.
Reward great work with incentives. Incentives are a great way to boost morale and productivity. Be ready to respond with some appropriate gift or favor when the people under you exceed expectations. Good leaders know better than to neglect the reward process.
If you want to work on improving your leadership skills, do not act like a know-it-all. You might have good ideas, but you must also consider those around you. Your team can improve on your idea or find problems you may have overlooked.
Set goals for everyone under you. Setting goals helps your team rich for the stars. Don't just set them up and let them disappear over the year. Meet monthly about them, and hold each person accountable for reaching them.
Set missions and goals for the whole company. Use annual goals to motivate your employees to strive for greatness. Be sure not to set up goals and then leave them alone. Try monthly goals along the way to keep workers on their toes.
Take ownership of failures. Even great leaders err from time to time. If you can admit it and learn from it, you will be a great leader. That shows you are just as human as your team is. Making mistakes may seem less than leader like, but it is with humility that great leaders are followed.
Think about synergy often. Have a good grasp of your own personal goals. Always have clarity regarding your business goals. They should overlap each other. It's important to have the ability to work on goals simultaneously. If you are not working towards your goals, you will lack enthusiasm.
Team Members
Own your words. Leadership starts with being accountable for your words and actions. You're the center of the company and what you say and do reflects them. If you do or say something you shouldn't have, you need to make things better. You are the team leader, so everything is ultimately your responsibility.
Each day, be aware of the world around you in your office and assess the progress you see or don't see. A small group of team members could be asked to join in these reflections. In addition to developing friendships, necessary changes to the plan can be made after listening to suggestions from team members.
Integrity is vital in being a great leader. Integrity is exhibited by always being honest and doing the right thing, even when no one is watching. It is hard for others to trust you if you lack integrity. If you have integrity, your team will follow you to the ends of the earth.
Leadership is something you have to find your own way in, so you can guide the people that you're leading to do their very best. Using the things you've learned is key to making this happen. Always stay humble and willing to learn.
All leaders need to learn how to communicate precisely and succinctly. Be especially clear to your team about what they need to know to do the task the deadline of the completion. Check their progress every so often to keep things running on schedule.